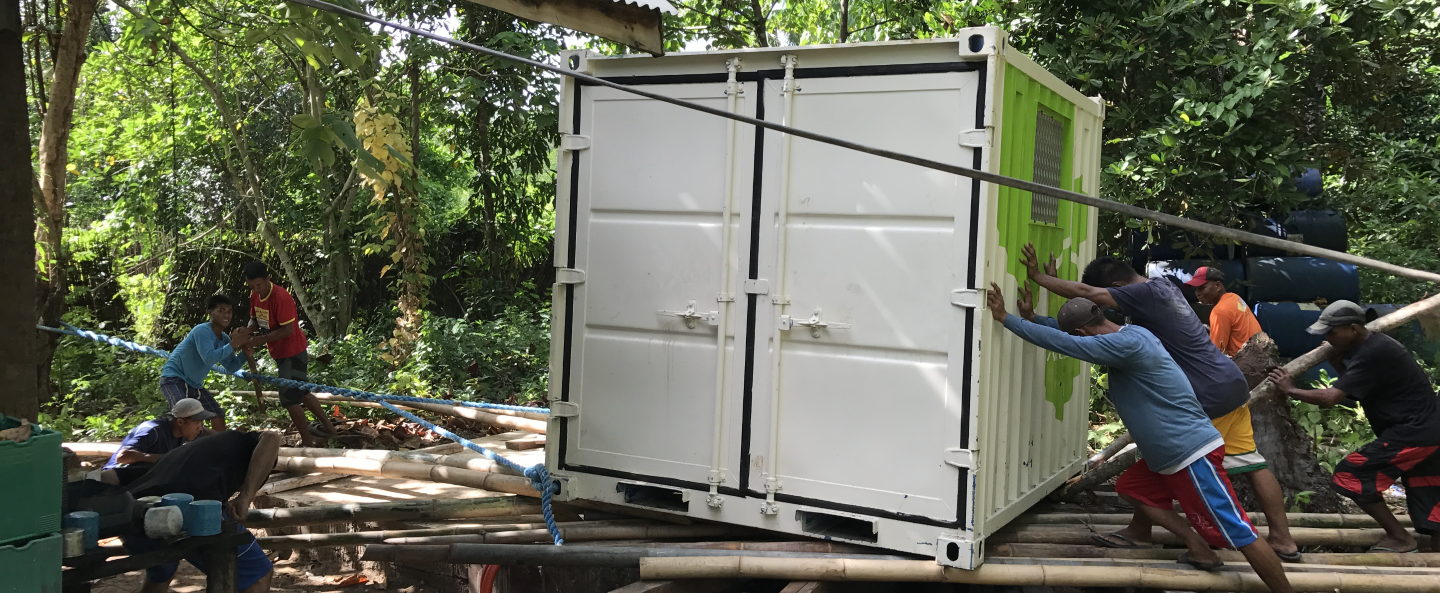 Autarsys Mini ESS
The Autarsys Mini is a modular Energy Storage System (ESS) that serves a variety of applications. As a turnkey solution, we can integrate the Mini into both off-grid and on-grid applications. Whether combined with conventional -such as diesel- or renewable- like photovoltaic, wind, or biogas- energy sources, the Mini's intelligent energy management system (iEMS) can be tailored to any energy set-up.
The system is rated at 40 to 120-kW of power and has an energy storage capacity between 33 and 302-kWh, depending on the cell type and the application of the ESS. It is insulated within an 8-ft. (2.44m) storage container that protects it from harsh elements.
The military grade air conditioning system allows the Mini to operate under ambient temperatures of up to 55°C. Because of the optimally designed container, the battery and inverter suppliers offer an extended warranty of up to ten years.
Download Datasheet
Control
Frequency control (P(f))
Voltage control (Q(U))
Harmonic compensation
Energy management
Renewable (e.g. Sun, Wind), conventional (e.g. Diesel) energy sources
Optimal use of energy sources
Direct communication between renewable/conventional sources and the ESS
Monitoring
Actual/historical operating data
Logging of power data related to the guarantee
Control and monitoring via HMI, local and per remote access
Service
User administration and logging of user interactions
Alarms (fault, sabotage, fire) with different escalation levels
Logging of all events and data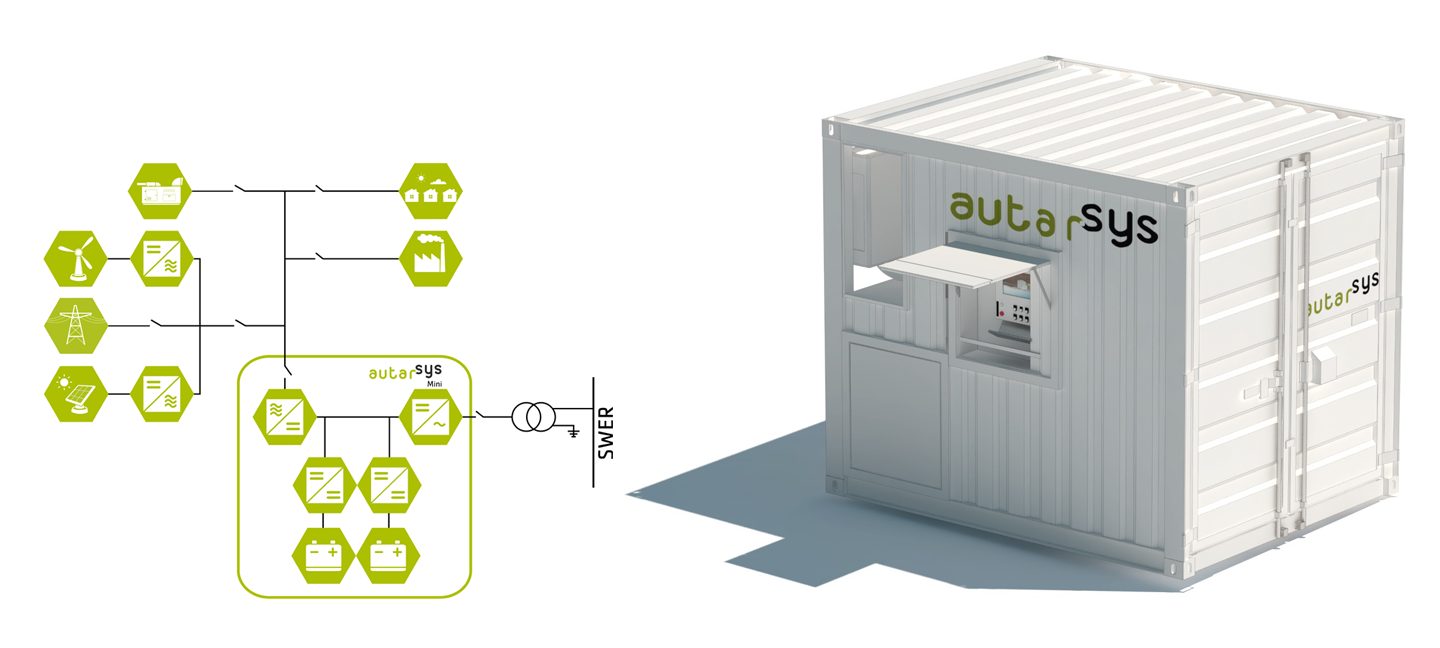 Related Products/Applications
Exemplary uses for this product
Typically suited for electrification needs in villages, the Autarsys Mini ESS comes as a sealed "Plug & Play" system which is easy to install. It is a specialized solution for harsh weather conditions and is designed to operate at stable conditions that prolong lifetime in spite of high ambient temperature, dust and humidity, thereby requiring negligible maintenance.