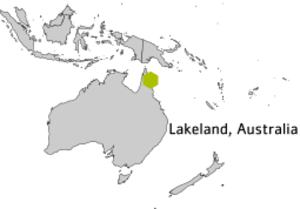 Lakeland, a town in the north-eastern state of Queensland, is on the fringes of the Australian national grid. Most of the country's energy producing hubs are in the south and feed into nearby populated centers – so the long distances lead to occasional brownouts in the far north.
Conergy Australia, the world's largest downstream solar energy company, began construction of the country's first grid-connected, utility-scale solar and battery storage system in 2016. Designed to consistently generate renewable energy, they've demonstrated that large-scale solar and storage systems can provide reliable power to areas that are fringe-of-grid.
However, Lakeland's energy independence will require a combination of local energy storage and an intelligent energy management system (iEMS) that balances energy generation and consumption demands. That's where our state of the art software comes into play.
Our technology aims to balance and optimize the procurement of Lakeland's locally-generated energy with power from national grid operations in the south.
Autarsys designed Lakeland's ESS (energy storage system) to work in tandem with Conergy's infrastructure and solar field. Our joint project in will connect to one of the most remote state-owned substations in Australia and produce enough electricity to power 3,000 homes around the clock. Combined, it will create a consistent power supply, even during times of cloud cover.
The fields consist of 41,440 photo-voltaic (PV) panels of 13MWp/10.8MWac solar power and our 1.4MW/5.3MWh storage system in the form of one 20-foot and two 40-foot battery container.
In the spirit of its other fringe-of-grid projects that demonstrate how renewables can effectively supply energy throughout Australia, the Australian Renewable Energy Agency (ARENA) provided some of the supportive funding.
Date: 2016-2018 | Country: Australia | 1.4 MW Inverter | 5.3 MWh Battery storage
Related Products/Applications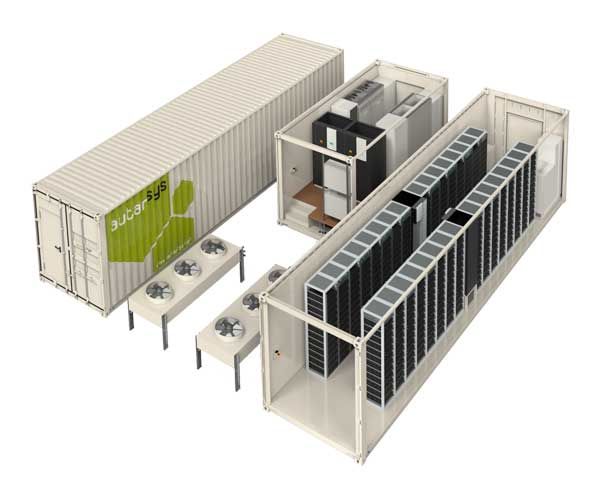 Autarsys Large ESS
The Autarsys Energy Storage System (ESS) Large is a modular concept of the Autarsys System Container (ASC) and Autarsys Battery Container (ABC).