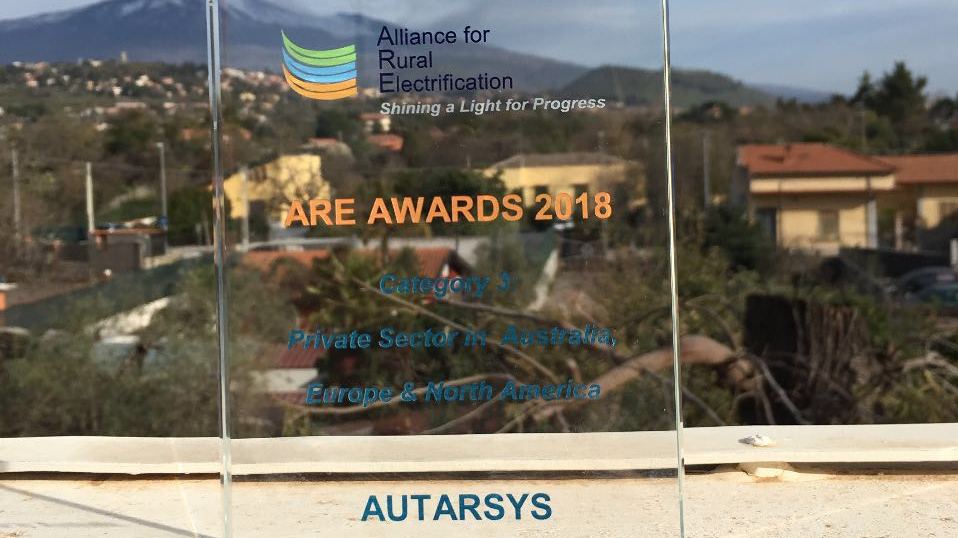 Autarsys Awarded for Its Commercially Viable Energy Storage System
The company was recognized for demonstrating for the first time 5 simultaneous functionalities of an energy management system
Catania, Italy - Last night at the awards ceremony at the annual conference of the Alliance for Rural Electrification, energy storage system (ESS) developer Autarsys won the award in Category 3: "Private Sector in Developed Countries." The project is based in a fringe of grid location in Lakeland, Australia with a battery that generates up to 1.4MW of power with a 5.3 MWh lithium-ion battery.
"This was a technical feat not just for Autarsys, but one that we hope will have ripple effects in the application of energy storage systems in various markets," said Matthias Ross, Managing Director / CEO of Autarsys GmbH.
For more information of the project you can view the original release about the the project here.
For more information about the conference, you can view ARE's press release here.